Emotional intelligence is a concept increasingly recognized in the social psychology literature and it is considered to be an asset in contexts where it is important to understand other people and be an effective manager. Therefore, it seems a relevant concept in health care when it is considered important for health careers to understand patients' perspectives, for health care staff interactions and for health leaders to engage in relationships that will facilitate successful management.
Soft skills focus on relationships with oneself and others. These include the social-emotional virtues necessary for successful short and long term interpersonal interaction such as empathy, vulnerability, mindfulness, sensitivity, curiosity, tolerance, and objectivity among others. These soft-skills represents a way in which individual attributes can be enhanced to improve team effectiveness.
Therefore emotional intelligence is the ability to monitor our own and other's feelings and emotions, to discriminate among them, and to use this information to guide thinking and actions. The dimension and dynamic of relationship building is basic and it is an established fact that thoughts and emotions play a central role in people's experiences and behaviours. Researches in social psychology have shown that behaviours and decision making, especially in conflict situations, are both rational and quasi-rational (emotional-affective). It has long been acknowledged that emotions constitute one of the primary motivations for humans. Thus it can be understood that intellectual understanding of information and the emotional understanding of that same information can be, and usually are, quite different. In an interpersonal relationship and in situations related to health and illness, it is often the emotional aspect at the feeling level that explains whether people are able to communicate smoothly, hear each other, listen, establish rapport, and so on. This dynamic of understanding human behaviour is foundational to building and sustaining a helping – trusting – caring relationship. What is often the most troubling in relationship building is someone reacting negatively, when the other person's feelings seem "non rational", disruptive, threatening, angry or inappropriate for the situation.
If someone is made aware of his or her feelings, it is easier to accept them, understand them and see how they are influencing behaviour. It is how we accept and respond to our feelings that makes the difference in our emotional and cognitive life world. Then the deeper emotions and situations that may have triggered the specific feelings can be better understood. In this way, the process of being with another in a nonjudgmental way as that individual expresses his or her feelings, generates a mutual trust and understanding.
The core competencies in the social and emotional learning field include: - self-awareness (accurately assessing one's feelings, interests, values, and strengths; maintaining a well-grounded sense of self-confidence); - self-management (regulating one's emotions to handle stress, control impulses, and persevere in overcoming obstacles; setting and monitoring progress toward personal goals; expressing emotions appropriately); - social awareness (being able to take the perspective of, and empathize, with others; recognizing and appreciating individual and group similarities and differences; recognizing and using family, school, and community resources); - relationship skills (establishing and maintaining healthy and rewarding relationships based on cooperation; resisting inappropriate social pressure; preventing, managing, and resolving interpersonal conflict; seeking help when needed); - responsible decision-making (making decisions based on consideration of ethical standards, safety concerns, appropriate social norms, respect for others, and likely consequences of various actions; applying decision-making skills to situations; contributing to the well-being of team and community).
In addition, there is general agreement in defining empathy as a mode of relating in which one person comes to know the mental content of another, both emotionally and cognitively, at a particular moment in time. Cognition is mental activities involved in acquiring and processing information for better understanding, whereas emotion is sharing of the affect manifested in subjectively experienced feelings. Basically empathy is a positive emotional competence which may help health careers in handling emotional interactions with patients and in promoting well-being experiences at work.
On the other hand, the existence of relationship conflict produces negative emotional reactions such as anxiety, fear, mistrust or resentment. High relationship conflict also means that individuals suffer frustration, tension and fear of being rejected by other team members. At the same time, high relationship conflict appears to cause dysfunction in team work, diminish commitment to team decisions, decrease organizational commitment, raise communication problems within team members, job dissatisfaction and increase stress levels. In a review of the literature, the numerous conceptualizations and definitions of conflict were examined. The three general themes identified were disagreement, interference and negative emotions. Disagreement represents the key cognitive component of interpersonal conflict; when individuals think that a divergence of values, needs, interests, opinions or goals exists, there is disagreement. However, disagreement by itself is not sufficient for conflict to emerge.
When the behaviours of one individual interferes with or opposes another's attainment of their interests, objectives or goals, conflict is said to exist. While behaviours such as debating, arguing, competing, and backstabbing may be typical of conflict, they do not always imply the existence of conflict. Finally, while a number of emotions have been associated with conflict, overwhelmingly it has been negative emotions such as fear, jealousy, anger, anxiety and frustration that have been used to characterize interpersonal conflict.
There are three main types of interpersonal conflict:
Relationship conflict exists when there are interpersonal incompatibilities among individuals, including irritation about personal taste, interpersonal style, different personal values, or other non work-related preferences. This type of conflict is usually very counterproductive, taking the focus away from the issues that need to be resolved and replacing it with personal antagonism.
Task conflict exists when there are disagreements about the content of tasks being performed, including differences in viewpoints, ideas and opinions. Task conflict has the potential to create positive effects on productivity and team performance; however, task conflict can lead to job dissatisfaction, decrease individual's perceptions of teamwork, increase anxiety and increase propensity to leave a job. Research also shows that task conflict usually produces relationship conflict.
Process conflict focuses on disagreements about how to accomplish a task, which is responsible for a task, or the delegation of duties and resources. Thus, disagreements about work can be about how to accomplish or approach a specific task (process) or the content or substance of the task itself (task).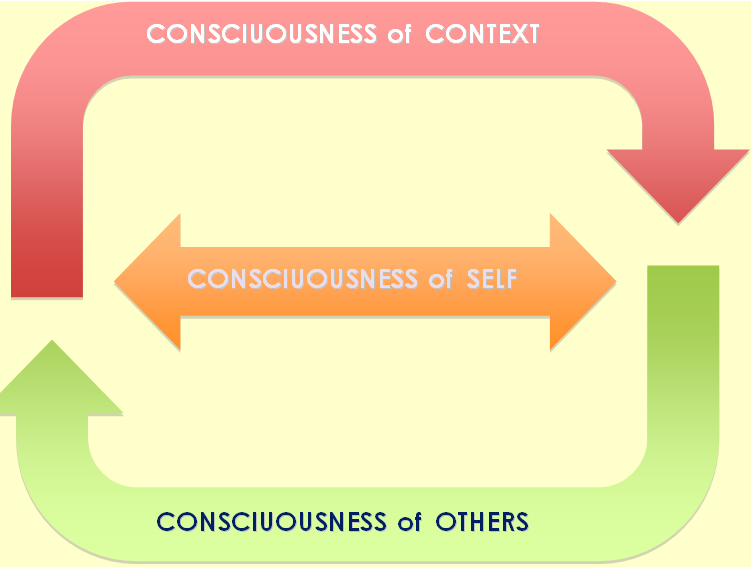 Figure 1. Developing Emotional Intelligence to Manage The Work Environment
Source: Adapted from Shankin & Allen, 2008